On the road, everything is clear: this is Stockholm, with neat houses, manicured parks and mostly blond men. But from a very different world opens up a few stairs and a door from the street: on the third floor of an old cigar factory one feels transported to Boston, New Haven, or Cape Cod. By big industrial Windows, the light on niche and arrangements that show completely furnished bedroom or dining room falls: bed linen or table mats with fine blue and white stripe, pillow cases made of denim, leather or with the stars-and-stripes flag, gingham plaids and fluffy towels – everything in accordance with the casual luxury and upscale lifestyle, which is customary in New England. Kristina Lindhe has a soft spot for this style, since it decades ago, repeatedly traveled to the East Coast and longer staying in Boston and New York.
Everything passes together in the Loft-like Office of Lexington: work, develop, discuss, decorating and presenting. 14 employees are in Stockholm and many more around the world. Because is produced not in Sweden, but in Portugal, India and Turkey, depending on, where there are the best raw materials and the technically most talented specialists for specific products are located.
Lexington articles are available not only at Harrods department store in London and the Berlin KaDeWe. Between Norway and Italy, Portugal and Kazakhstan and since recently also in Australia and New Zealand there's shops. "As I ten years ago with Lexington started", says Kristina, "I wanted to take on a large scale on the thing." She was from the very beginning convinced that not only the Sweden, which would have a pronounced passion for interior design and decoration, like textiles. The Lexington-style is global in the living area such as jeans, sweatshirts and sneakers in the casual wear.
When Kristina Lindhe tells of her career, then determination but never sounds with arrogance if their success. Finally it comes to their passion: "I don't know when my love for fabrics has grown," she says. "I think she was always there. Maybe it's because my mother was inspired very much." Over the years, Kristina has accumulated substances of all kinds, amassed a private collection of accessories that have to do with sewing and textiles, in her house. As a teenager, she has sewn up their clothes themselves or knitted. Even in their former occupation, Kristina worked as a Swedish, religion and geography teacher, cotton and co played a role. She taught at a not exactly privileged high school in a suburb of Stockholm. It noted the bad economic situation already the building and equipment. "I started, to decorate the classroom. If everything else is dismal, then children can have a bit nice's at least in the school", says Kristina.
However, despite her love for the job, Kristina's passion was stronger. Incidentally, she started making money with rugs. During the summer holidays, she offered her articles in small shops. "It was very difficult," remembers the mother of two sons and a daughter. Because her husband Tommy was travelling a lot in his job for an American company, and Kristina wanted are not constantly in the store, but spend time with her family. She would have been often screwed without an au pair.
Yet Kristina of their idea has remained: 1997 she has taken the plunge and founded in Lexington. "Of course I had been thinking a long time about the concept", says Kristina. "To set up a company not out of nowhere. But I felt just ten years ago, now go." And it went off so well that Kristina's husband quit his job and now works as a manager at Lexington. Another important partner is Krister Appelfeldt, which is the image of the company with his photos. Together, they meet the spirit of the times: Lexington is a romantically transfigured American way of life.
The Stockholm tips by Kristina Lindhe
Whether shopping or going out – Kristina Lindhe BRIGITTE their insider tips in the Stockholm sold out.
Oscar & Clothilde. He, a novelist, and she, a French intellectual, both with a great passion for creation, write letters and decide to set up shop in Stockholm together. There, they sell items they have collected on their joint travels through Europe. The idea is brilliant and the concept. "Oscar & Clothilde", Nybrogatan 7, SE-11437 Stockholm, Tel. 046/8-6115300, fax 0046/86115332, > > our site.
Newport. The special atmosphere of this establishment business immerses the visitor directly into the world of "New England". Furniture in dark wood colours combined with bright fabrics and accessories, that are only available here. "Newport", Sveavaagen 94, SE-11350 Stockholm, Tel. 0046/8-166160, fax 0046/8-166162, > > our site.
Riddargata. Here, Kristina buys like the latest fashion of Belgian and Danish designers. In addition, accessories, shoes and bags are offered, tastefully decorated and with a personal touch. "Riddargatan", Riddargatan 12, SE-11435 Stockholm, Tel. 0046/8-6110837
Hotellet. Clear forms and international atmosphere welcome guests in the bar in the dining room with the adjoining lounge at "Hotellet". The garden in the inner courtyard, designed by one of the best-known agencies for landscape architecture of Sweden, NOD, invites you to relax and enjoy the delicious food and drinks. "Hotellet", Kinnégatan 18, SE-11447 Stockholm, Tel. 0046/8-4428900, fax 0046/8-4428909, > > our site.
Sturehof. It all began in 1897 with a simple pub, which changed in the course of time in a high class restaurant. Classic dishes, especially fish from the region are served. The handmade, 1930 resulting glass wall between the bar and restaurant of the Labouré in Paris is absolutely worth seeing. It stands today in the midst of a modern interior, designed by many years later for the "Sturehof" the Swedish designer Jonas Bohlin. "Sturehof" Sturehof from Sturegallerian 42, Stureplan 2, SE-11446 Stockholm, Tel. 0046/8-4405730, > > our site.
Plaids to order
Cotton blankets in the stars-and-stripes-look We have exclusive design a plaid with stars, stripes and fringes of Lexington. The ceiling is a high-quality cotton flannel in the size 130 x 180 cm. It is very soft and gentle to the skin and can be washed even in the machine. There are only 100 pieces of each color (beige or blue). The plaid: 129 euros.
If you are looking for even a last-minute Christmas gift: print out the image, paste it and make a voucher. The plaid then coming after Christmas in the House. Order at: Lexington Germany, Wulfsteert 48, 24340 Eckernförde, Tel. 043 51/88 04 56, fax 88 04 57.
Go to the photo gallery
Photos: Mark souls production: Christine Schmid text: UTA Abendroth BRIGITTE magazine 1/2007
Gallery
Domestic Lifts by Lifton Home Lifts UK
Source: www.lifton.co.uk
Mini Frittata
Source: moniquebradley.tv
Rachel's favourite food for living : : The Home Channel
Source: www.thehomechannel.co.za
Sophie Paterson: Mastering Rustic Chic Interior Design …
Source: www.luxdeco.com
10×16 Vinyl Carriage House
Source: www.bylerbarns.com
10 Happy Life Quotes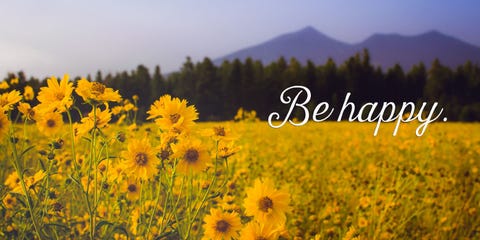 Source: www.countryliving.com
lily-diamond-all-natural-wavy-curly-hair-2
Source: www.kaleandcaramel.com
How To Get A Digital Signature
Source: www.profitbooks.net
Hillside Country Colonial from DC Realty
Source: www.dcrealty.net
Replacement Carburetor for Tecumseh 632615 632208 632589 …
Source: jet.com
Jeff Donlan
Source: www.vocativ.com
Best plants to bring birds to your garden
Source: www.aboutthegarden.com.au
Baked Vanilla Donuts
Source: thefirstyearblog.com
Sunday Breakfast: Whole Foods Mini Waffles – VegCharlotte
Source: vegcharlottenc.com
Jungfrau Region: Family Hikes and Activities » Moms:Tots …
Source: www.momstotszurich.com
Probably Probability
Source: www.mensaforkids.org
International Diabetes Federation
Source: www.worlddiabetesday.org
Clémentine -《Clémentine Le Colllection》(橘儿全集)30Albums …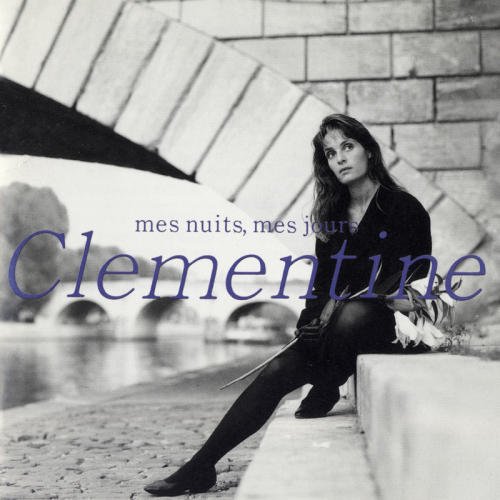 Source: www.verycd.com
Tongue & Groove Ceiling Installation
Source: www.armstrongceilings.com
Väggtegel | Konradssons kakel
Source: www.stonefactory.se
how to be a hipster in florence
Source: florenceforfree.wordpress.com
Paul Desmond: Easy Living – CD
Source: www.opus3a.com
Easy Living (1937) – The Old Hollywood Garden
Source: theoldhollywoodgarden.wordpress.com
Easy Living sheet music by Billie Holiday (Real Book …
Source: www.sheetmusicdirect.com
F-16 ACE: Paul Desmond Featuring Jim Hall
Source: hot-butt-head.blogspot.com
Archie Semple Night People & Easy Living
Source: www.ebay.co.uk
Screwball Cinema: EASY LIVING (1937) is a hilarious …
Source: screwballcinema.blogspot.com
Easy Living 2017 Full Movie Free Download In HD Quality …
Source: bdmusic99.club
Easy Living Mobility
Source: www.retirementroadshow.co.uk
Hotel EASY Living auf Sylt
Source: www.nordtipps.de