Tronsmart Vega S95 is a TV Box based on the Android platform managed by AMLogic S905 5.1 Lollipop. It's cheap and compact, unlike any other for the SATA port inserted on the side. Use good components: WiFi ac, Gigabit Ethernet, S/PDIF, HDMI 2.0 to 4 k output at 60 fps, and comes in a pack that includes IR remote, 12V power supply and wiring. The variant Telos costs around 90 euro if imported from China, something more if taken directly in Italy. It has 2 GB of RAM and 16 GB eMMC (single partition, 11.5 GB free on first boot) and is what I recommend.
See offer Tronsmart Vega S95 on our site
Things to make an introduction before getting to the details. Vega S95 came out in December 2015. My test was done yesterday, on March 16. Firmware tested (160309) has then three months of development and major or minor optimizations, it is not the first or the second. This Tronsmart part benefited compared to similar box reviewed at launch and then, inevitably, less mature in the software.
From a TV Box with AMLogic S905 I expect solid video reproduction, basic but comfortable user interface with the remote control, and a number of adjustments to fit your monitor/tv to the content being played. Tronsmart Vega S95 has this. Between its settings there is the automatic refresh rate, there is activation of HDMI-CEC, there are options for HDMI/SPDIF/PCM passthrough and support OTA update to Android. The last sign also solves the bug of "10 MB" external USB disks typical of this platform.
Its UI is rougher tiles of equivalent Zidoo and Minix, this must be said. The icons are coarse, poorly adapted texts, the appearance is cared less. But is responsive and snappy, Yes, great to be managed with the remote. This is also essential: has very few buttons, no extras, is not programmable. But turn off and turn on the box -and it's the most important thing. Particular the on/off button on the SATA port, but maybe it will save some energy when not in use.
Attention because it is a SATA USB 2.0 BUS (JMicron controllers) then more convenient that fast. The idea is to provide a gateway to hard drive for those without an external case , that's all. Makes sense, because the box can also make server or NAS with Gigabit Ethernet that is found, and why the possibility of installing Remix OS 2.0 might, in the future, do it use as Mini PC. It's too early to talk about how va Remix OS on Vega S95: Tronsmart has released a first beta firmware to Flash as a ROM Android (need a PC) instead of the same. Not on a bad day, but I think it's best to do this mature before taking it seriously. Try CELLPHONEEXPLORER for cell phone blog.
Tronsmart pre-install an app for Miracast, one for emptying the memory, a DLNA Media Center that can act as a network server or client and then start playback on the native video player. It is with this that you have the best playback. This is the same player saw onZidoo X 5 and Minix Neo U1, good for 1080 p and 4 k, integrated with the global system of changing the refresh rate. But the star of the TV Box is Vidon 15.2 XBMC, custom version of the popular media center now become Kodi, based on its clear codes and often the center of controversy for questions related to the GPL. Simply Vidon XBMC is in the management of 3D ISO with menus, but use less as a specialist performs well Kodi standard.
Vega S95 has reproduced my test footage as expected. OK with h. 265, ok with 10-bit H. 265"Space Unraveling the Cosmos 2013 2160p," problems with 120 fps and 4 k at 60 fps, everything okay with changing the refresh rate in XBMC, although global adjustment made by the Android settings still has the preference. On Antutu Video Benchmark I one of the best results of the category, 2 points higher to Minix Neo U1 to confirm what the platform AMLogic is suited to devices in this band.
Attention to Netflix, because it remains in SD quality due to the limits of certification but well the rest of the stream with a WiFi ac and a really valid Gigabit Ethernet. Look at the result in Mbit/s in the table just below. Also GeekBench values case 3, Antutu v6, PCMark 8 and lower than Vellamo: they are all I could expect, and it's weird to bring it out of a box with a quick and snappy UI, with a pleasant web browsing, and with a form eMMC Samsung balanced, like this. Shows how certain evidence can be indicative of real yield little.
However, important aspects such as temperature and power consumption. The second is a nit, I admit, but over rivals on the same hardware and I don't think it's just the fault of the USB controller-onboard SATA. Tronsmart Vega S95 exceed 7 watts under full load, consume 1.2 Watts in standby and remains around 6 Watts when streaming video over WiFi. Should remain lower, could do better.
And the same goes for the temperatures. In games you are always above the 80° C, in playing Netflix you tap that level, in playing movies go down around 63° C for core. The exterior gets to 50° C at the bottom and 46° C above. Nothing to worry about, but there's a +10° C on competition equal hardware. Once disassembled it is easy to see why. Vega S95 has a metallic heatsink on SoCs and RAM (Samsung) but also a sealed plastic frame without a plate on the bottom and without feet on the frame. Its interior is tidy and has some treats deserving (the AP6335 module, tubular antenna, the MAC address of the Ethernet signed with identification code that shows the ODM Sunchip) but the dissipation is raw.
Final considerations
Tronsmart Vega S95 costs less than Minix Neo U1 and has similar performance. It's fast, stable, with a few treats specific software for multimedia and carefully chosen components, not cheap. In this Edition "Telos" with 2 GB of RAM and 16 GB eMMC is one of the models to take into consideration when looking for a TV Box Android for streaming and for XBMC/Kodi.4 k support H265 isn't perfect (like all rivals, for that matter) but there are no unpleasant surprises. Network connectivity is one of its strengths. The option Remix OS, however, is a plus for those who simply want to see how it goes-and do it on a more powerful hardware to Remix Mini.
Also recommended as an upgrade of the box a few months ago, without support h. 265 and without exit 4 k at 60 fps. To cost less than other forces an advantage: it is built of plastic, there are the subtleties of a HiMedia H8 as an example, and works at higher temperatures than expected. Inside, in short, could be more polished. But for about 100 euros we may stay. You find it in sales at online stores, including Italian. You can find more information on practice in the forum tronsmart.
Gallery
Tronsmart Vega S95, Your next Android TV Box, English GLG …
Source: www.youtube.com
Tronsmart Vega S95 Meta Android5.1 4K TV Box w/ Wi-Fi BT4 …
Source: www.dx.com
Root и установка Remix OS на Tronsmart Vega S95 Telos …
Source: www.youtube.com
TRONSMART Vega S95 Telos Android TV Box Amlogic S905 Quad …
Source: www.tvc-mall.com
Tronsmart Vega S95 Telos Unboxing Review
Source: www.youtube.com
Tronsmart Vega S95 Android TV Box Review
Source: www.youtube.com
Обзор Review Tronsmart Vega S95 meta Amlogic 905
Source: www.youtube.com
Tronsmart Vega S95 TV Box
Source: www.ebay.ca
CARA BERLANGGANAN IFLIX PADA ANDROID TV BOX
Source: www.youtube.com
Tronsmart Vega S95 Meta Amlogic S905 4K 2GB/8GB 1000M LAN …
Source: www.banggood.com
MeLe V9 RTK1295 2GB RAM 16GB ROM TV Box Sale
Source: www.banggood.com
Tronsmart vega s95 telos 2gb / 16gb 2.4g / gigabit lan …
Source: www.banggood.com
Recensione Tronsmart Vega S95: box tv Android di fascia …
Source: www.tuttoapp-android.com
K1 PLUS Android 5.1 Amlogic S905 Quad Core 1GB/8GB 4K KODI …
Source: www.banggood.com
MX PLUS II RK3229 4K Bluetooth 4.0 KDOI Preinstalled 1G/8G …
Source: www.banggood.com
Tronsmart Vega S95 Telos Android 5.1 4K Caja de TV con Wi …
Source: www.dx.com
TV BOX Tronsmart Vega s95 Meta | novtablet.com
Source: novtablet.com
Работа плагина Dreambox (Глав ТВ) на медиаплеере iNeXT …
Source: www.doovi.com
Mxq pro Amlogic s905 1GB / 8GB gigabit bt4.0 quad core …
Source: www.banggood.com
TX1 ott android / 8gb support kodi tv box wifi hdmi 4.4.2 …
Source: www.banggood.com
Tronsmart Vega S95 is a new TV Box powered by S905 in …
Source: androidtvbox.eu
TV Box Tronsmart Vega S95 telos Unboxing & Review
Source: www.youtube.com
Возможности и тесты Tronsmart Vega S95 Telos игры и …
Source: www.youtube.com
Tronsmart Vega S95 4K Android TV Box Features an External …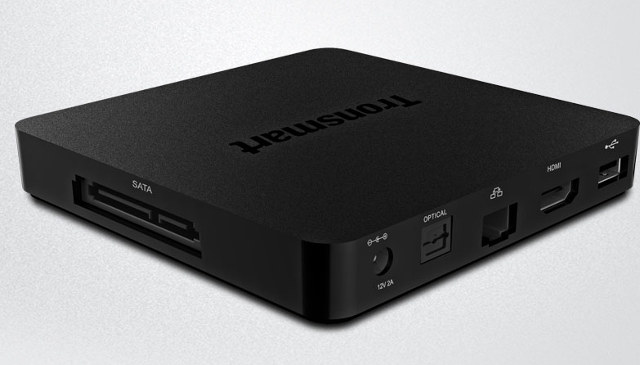 Source: www.cnx-software.com
Tronsmart Vega S95 Meta Android5.1 4K TV Box w/ Wi-Fi BT4 …
Source: www.dx.com
Tronsmart Vega S95 Meta Android5.1 4K TV Box w/ Wi-Fi BT4 …
Source: www.dx.com
Tronsmart Vega S95 Telos Review: Is Tronsmart's S905 …
Source: hometheatrelife.com
Tronsmart Vega S95 Telos Impressions
Source: hometheatrelife.com
Vu launches new range of 4K HDR and Curved TVs in India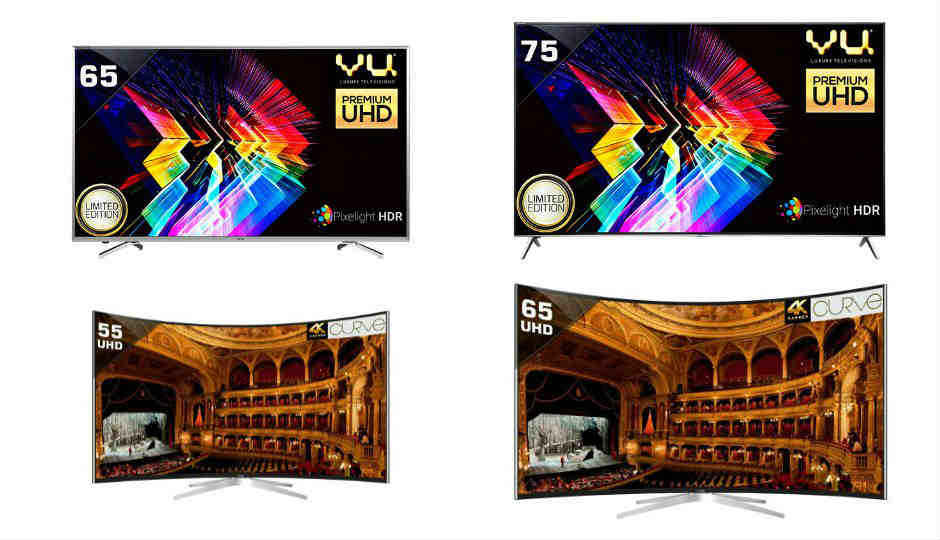 Source: www.digit.in
TUTORIAL SETTING AWAL KODI KRYPTON DI ANDROID TV BOX PART …
Source: www.youtube.com