What do the terms "electric power factor" or "Apparent power" LED lamps? And why should they not exploit a dimmer up to maximum load with many LED bulbs in the circuit?
Simplified addition of confusing terms: apparent power must not paid with banknotes only the real power, which is measured by your electricity meter. 
Since September 2013 must LED providers publish lots of data of their bulbs. This includes also the 'electric power factor". Usually you read numbers from "0.50" to "0.95"; My meter has with lamp tests already displayed "1.0". According to toughestFlashlights, the Austrian LED Retrofitspecialist LEDON writes on a New info page:
"The power factor " (Power factor) expresses the ratio between the actual performance of the lamp (power) and the power taken from the net (apparent power). The resulting ratio expresses the efficiency of the lighting source. A high power factor stands for efficient use of energy."
So does that mean that you have to pay 230 Volt/10 watt LED lamp with factor 0.9 less power for one as for a equal to strong with, for example, 0.7? No, that is not important for your electricity bill, and with the light power / performance ratio or Lumen/Watt efficiency the also has nothing to do.
Yet the reactive power comes to the active power
Actually AC suitable retrofit LED lamps are but in principle with its ballast an other "opponent" for power than the old incandescent and halogen lamps. With its capacitive (capacitors) or non-linear load adding geometrically to the active power (unit: Watt) still a reactive power (unit: var). It exists also on many other electronic devices and is not LED specialty. There's still lots of consumers in household and commercial withinductive load – for example, electric motors.
For local power company, this means: he has the load capacity of its networks, at least for the entire possible apparent power (unit: Volt-ampere/VA) interpreted, charged but still only the active power and the electricity meter must be blind for reactive power. All right so far?
You pay only the nominal value
The power factor of a LED bulb is anyway not fixed, static size. He can be improved after a long light duration or for transformers upstream from you and drivers deteriorate (with low-voltage lamps). If the active power is only 50 (0.5 power factor) or 90 percent of the apparent power (factor 0.9) – about the quality of a lamp that says little.
If the manufacturer operating on his EU eco-label has made honest information on the consumption of kilowatt hours per 1000 hours (pictured right the carton and label a 5-Watt-LEDON-"Candle"), plus pay only this kWh – possibly the consumption of a transformer must be attributed but already according to EU standard with 10 per cent for 12-volt lamps.
Update 03.01.: Why no serious performance factor can be specified for low-voltage/DC LED lamps despite corresponding EU regulations, is now available in this post.
Dimmers, the inrush current is one
Why guess but many manufacturers with dimmable LED lamps, the maximum load of a dimmer only to 20 or even 10 percent to exploit? Yes, this would mean that, for example, a maximum of five 7-watt LED spots are likely to operate on a 400-Watt dimmer (detail pictured left). So what can have nothing to do but with the relatively low reactive power! That's right, this is due to a different effect.
Like many other electric and electronic equipment LED bulbs have a high inrush current. They impose burdens on the network for a fraction of a second so much more than the official capacity–which can theoretically be over ten times. This is no "error" LED technology. Traditional incandescent and halogen lamps create as "metallic cold head" partly even 15 inrush currents.
Rich in practice 75% "Headroom"
From this point of view, would have may has never connect a "light bulb" 60 Watt to your 400-Watt dimmer. Have yet – probably even more, without that what happened. In practice the dimmer fuse is blown, for example, with me then, when I turned 14 high-voltage halogen spots of each 25 watt (total 350 W) at lightest setting. LED spots with 5 to 7 W are now in – a total of about 90 W.
It's still easily according to manufacturer warnings still works but with the relatively sluggish, much dimmer backups. Since the LED conversion, none has acknowledged the service with me anyway. My advice: If you exploit the maximum weight of your dimmer up to about a quarter rated LED output leave "Headroom" around 75%, you are likely to be on the safe side.
Often the minimum load tends to be a bigger problem in cooperation between the dimmers and dimmable LED lamps – Yes but this is again an other site.
Gallery
Sansi 17W LED Bulb Review
Source: gazettereview.com
6× 48W 12v 24v 5Inch Square LED Work Lights Driving Lamp …
Source: www.ebay.ie
Circuits: One Path for Electricity – Lesson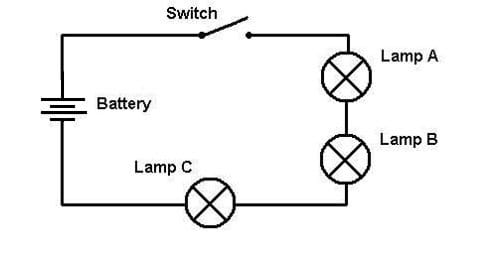 Source: www.teachengineering.org
Panasonic Extra Heavy Duty Battery D 2 pcs
Source: www.rhino-estore.com
1.75X/3 Diopter LED Magnifying Lamp LED-600
Source: www.telesightmagnifiers.com
BBC
Source: www.bbc.co.uk
24 MidPoer LED, LED Surface Mount Light F-70 Heavy Duty
Source: regeltechnik.frensch.de
Brisbane Camperland
Source: www.brisbanecamperland.com.au
Filbert Street Community Garden Solar
Source: aprs.org
Panasonic Extra Heavy Duty Battery C
Source: www.rhino-estore.com
Voltage Drop and Flexible LED Strip Lights, What you need …
Source: feroled.com
Introducción a las tiras de LED / Paso 3: energía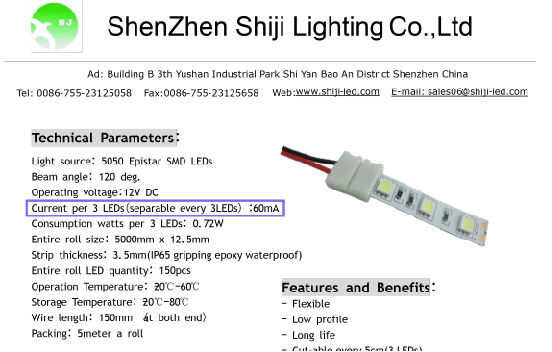 Source: www.askix.com
Portland LED
Source: ilux-group.co.uk
Oregon LED
Source: ilux-group.co.uk
Wiring Diagrams Led Lighting Circuits how to draw nature …
Source: www.rfid-locker.co
Artist Thin A4 LED Art Stencil Board Light Box Tracing …
Source: aitoolsrhsa.com
A19 bulb size
Source: www.luminhome.com
Inrush current for (led) light bulbs
Source: www.olino.org
Pentode
Source: en.wikipedia.org
Led 110v Wiring Diagram
Source: www.masaleh.co
power supply
Source: electronics.stackexchange.com
Auto Intensity Control of High Powered LED Lights Circuit
Source: www.electronicshub.org
Usage | RGB LED Strips
Source: learn.adafruit.com
英飞凌针对中国市场推出全新XMC1000工业和消费类单片机家族, 8位价格提供32位性能;300mm晶圆上采用的 …
Source: www.infineon.com
Huge fan of this LED Clock with 2 USB ports for charging …
Source: www.pinterest.com
Surface Pro 3's new and improved power connector makes …
Source: www.windowscentral.com
EBBARED Battery-operated clamp spotlight, white
Source: www.pinterest.com
Colorlight led control system accessories such as M9 Multi …
Source: colorlight-led.com
Philips LED Floodlight Essential SmartBright in 30W, 50W …
Source: reductionrevolution.com.au
Red 1LED COB LED Module Light 1.1W,COB LED Module Light …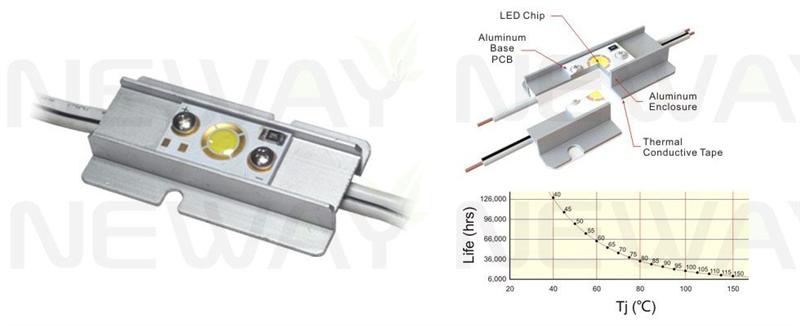 Source: www.newayledlight.com